About Gages Mill Guest House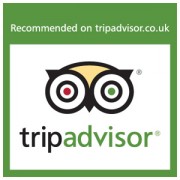 Gages Mill is on the southern edge of Dartmoor, just a few minutes walk from the fantastic town of Ashburton. Gages Mill is a perfect base from which to explore many areas of the South West Coast and Dartmoor. If you have a love of the sea then places such as Dartmouth and Salcombe easily spring to mind or explore Dartmoor where you can walk, ride, fish and visit historic towns such as Tavistock and Widecombe in the Moor and a wide variety of spectacular landmarks. There are great pubs in Ashburton and locally on Dartmoor where good food can be enjoyed in a true country pub setting.
Since 2009 we have refurbished bedrooms, bathrooms and communal areas. We have re-built a chimney that had been removed and installed a wood burning stove in the guest lounge. We've added an extension to allow the water treatment plant and machinery to be housed inside a building.
A significant aspect of our enjoyment of Gages Mill is derived from the satisfaction of investing in the building and securing its future for the enjoyment of future generations. Without the support of our guests since 2009 we would not have been able to undertake this work and invest in the building. Thank you to all our guests, past and future, for your support in enabling us to do this.
Secure Booking
Instant Conformation
Gages Mills' history dates back to the 14th Century when it was a Wool Mill. The earliest formal mention of 'Gagys Myll' is found in the ministers accounts of King Henry VII in 1504.
In its early life Gages Mill was the manorial Fulling Mill where cloth, having been woven, was cleansed of its grease using Fullers earth. In the latter years of its operational life Gages Mill was a Flock Mill making mattresses from waste wool.
In the mid 1950's the Tope family lived in Gages Mill and ran a small factory making special pens for plotting equipment know as, 'Gages Instruments'. Gages Mill was converted to a guest house in 1972.